Embudo Valley Press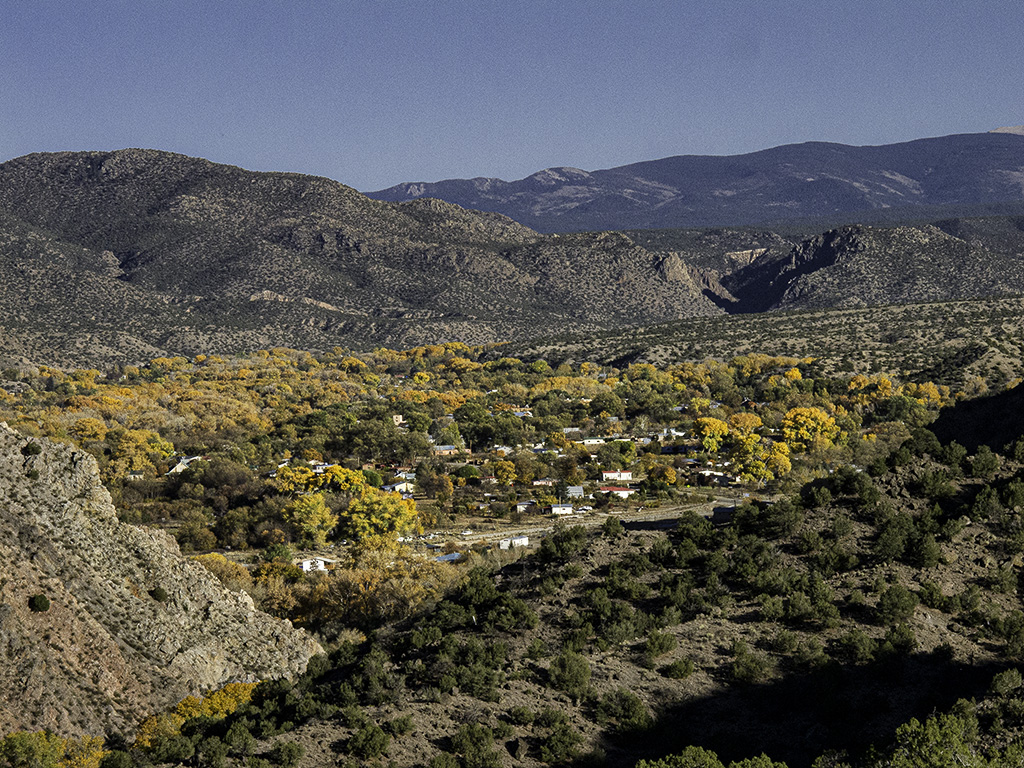 A Quaker's View Of Gendlin's Philosophy
Crossing Eugene Gendlin's Implicit and the Quaker's Light Within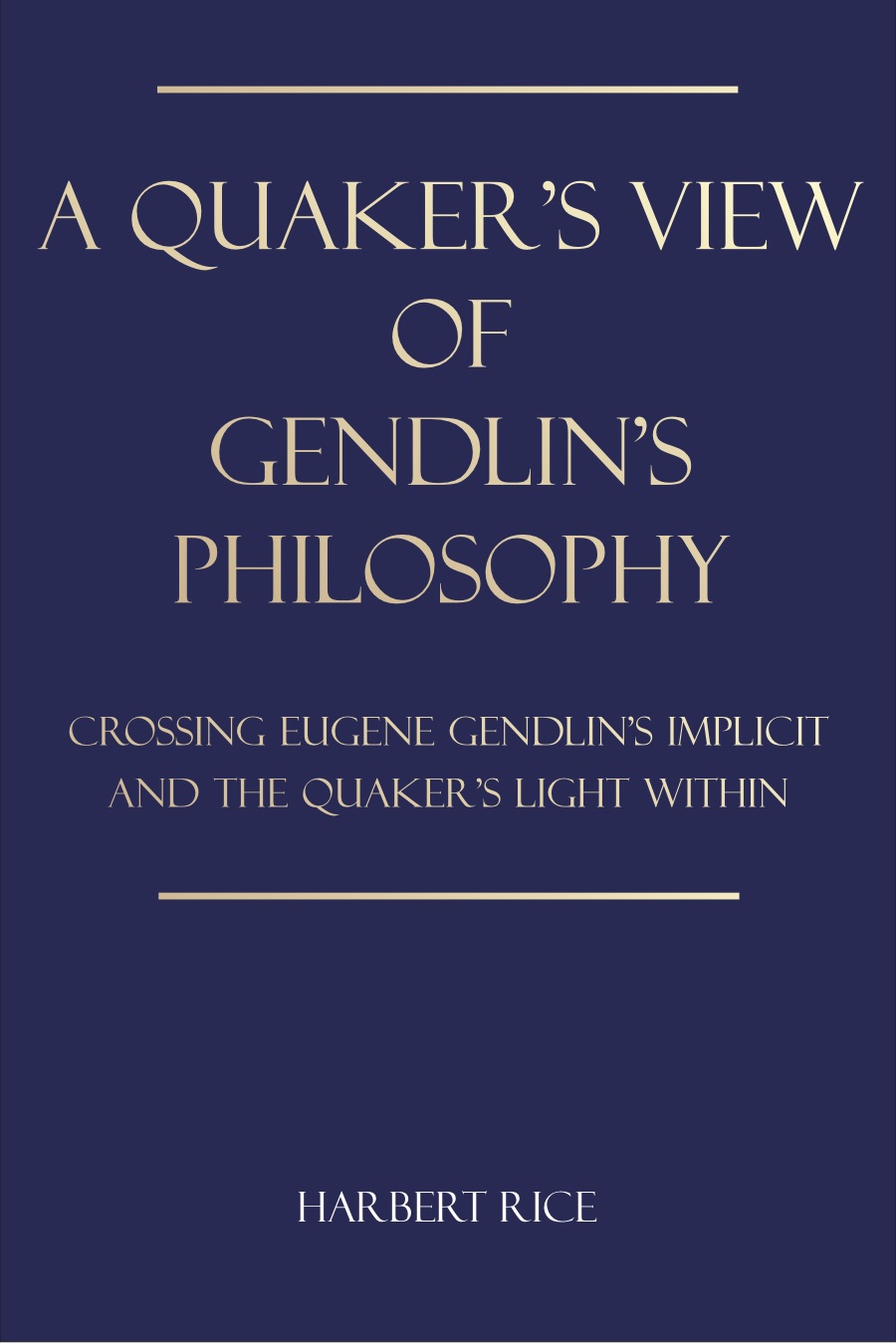 A Quaker's View Of Gendlin's Philosophy explores the social implications of Eugene Gendlin's Philosophy of the Implicit as it functions in Quaker Practice. The book crosses Gendlin's experiential concept of the Implicit with how the Religious Society of Friends (Quakers) organize around seeking what they call the Light Within.
The book's first part describes the Friend's silent meeting as it is practiced in the US and the UK. It sets out that the environment created by Quakers is a gathering circle where change and transformation can take place. Next, the book explores the way Quakers make a decision by arriving at a "sense of the meeting", then writing a minute of that decision. The book shows that reaching a decision by writing a minute is a group explication process that lets meeting members arrive at a shared sense of meaning and unity in their decisions.
The book's second part looks at the Alternatives to Violence Project (AVP). New York Quakers first developed AVP workshops in the 1970's to facilitate non-violence in US prisons. The Quakers modified their gathering circle to facilitate change and transformation in and with prison inmate participants. The book looks at how the Quakers adapted their gathering circle to fit the needs of working with prison inmates by making their gathering circle more explicit, more active, and more structured. Further, since AVP facilitators take notes and write reports on their workshops, the book describes how change and transformations take place among inmates within and as a result of the workshops.
How To Get Copies of the Book
The paperback edition is: ISBN 978-1-7346533-0-4. The E-Book edition is: ISBN 978-1-7346533-1-1.
You can order copies on Amazon. If you are a book reseller, a school or a library, you can order copies through Ingram.
Please address reproduction requests to:
Harbert Rice
Embudo Valley Press
embudovalleypress@gmail.com
A Conversation About A Quaker's View
To hear Harbert talk about A Quaker's View in a Conversation with Serge Prengel of the International Focusing Institute, please listen to the Active Pause podcast, August 2020 episode.
About the Author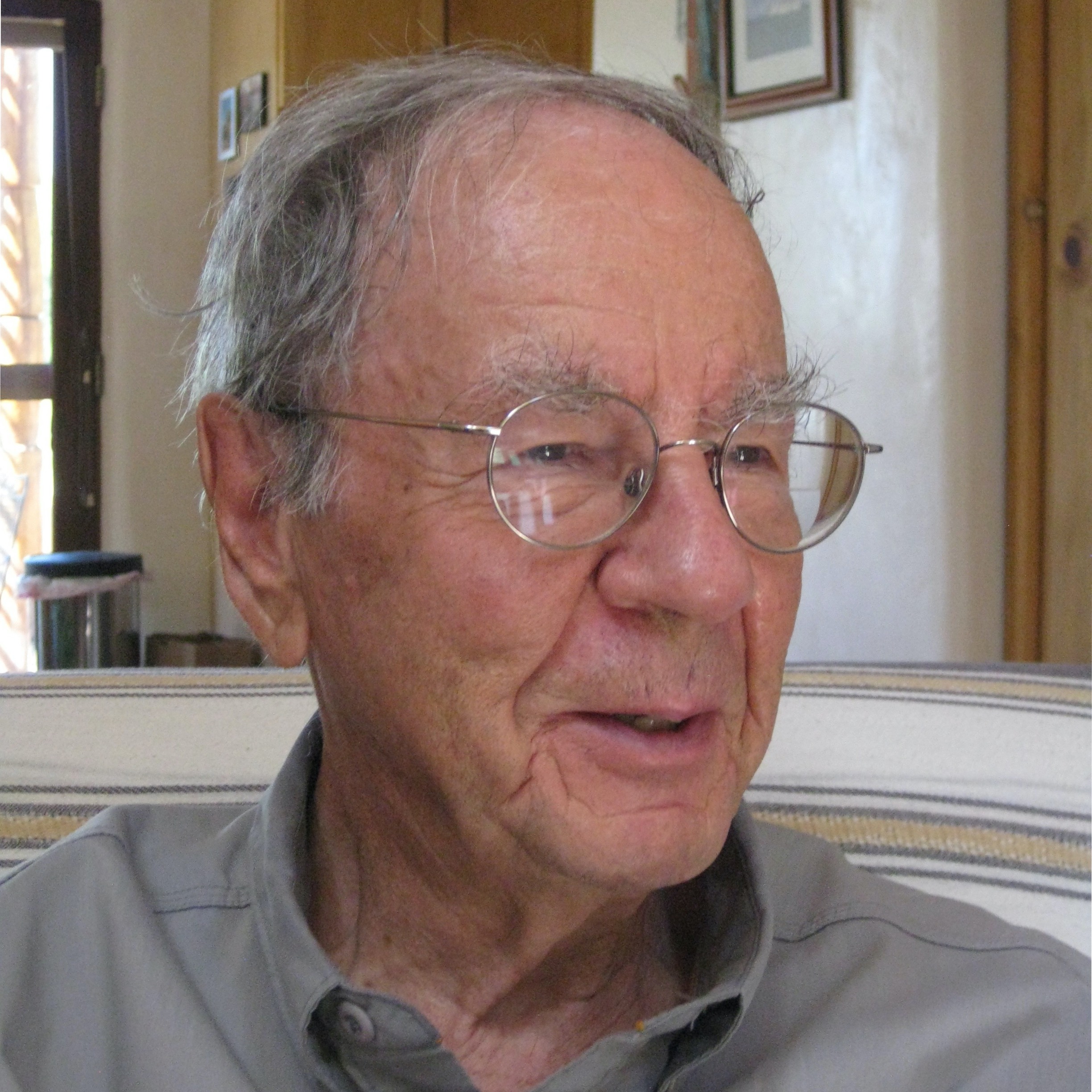 Harbert Rice is a Quaker. His home meeting is the Reno Friends Meeting in Reno, NV. He served as Clerk of the Reno Meeting for several years. He is now retired and lives with his wife Rebecca Mueller on a small farm in Northern New Mexico.
He trained as a research biologist and has a PhD in plant biology. He has done basic research on red light mediated plant developmental processes. However, at various times he also has been a seaman, a gardener, an environmental researcher, and a publisher of computer books. He has done volunteer service in hospice and was a founding team member of the Alternatives to Violence Project (AVP) of Nevada, which introduced and facilitated AVP workshops in the Nevada State Prison System.
He studied Eugene Gendlin's "A Process Model" with Rob Parker. He also served as a Member of the Board of Directors of the Focusing Institute. The International Focusing Institute is an international non-profit organization set up by Eugene Gendlin to promote the use of Focusing and to house his philosophical works.
This book, "A Quaker's View Of Gendlin's Philosophy" (2020) is Harbert's second book on the Philosophy of the Implicit. His first book is "Language Process Notes: How We Use Words To Get Beyond Words" (2008). This book describes how we use words to get to a space beyond words where we can experience change and transformation in our lives.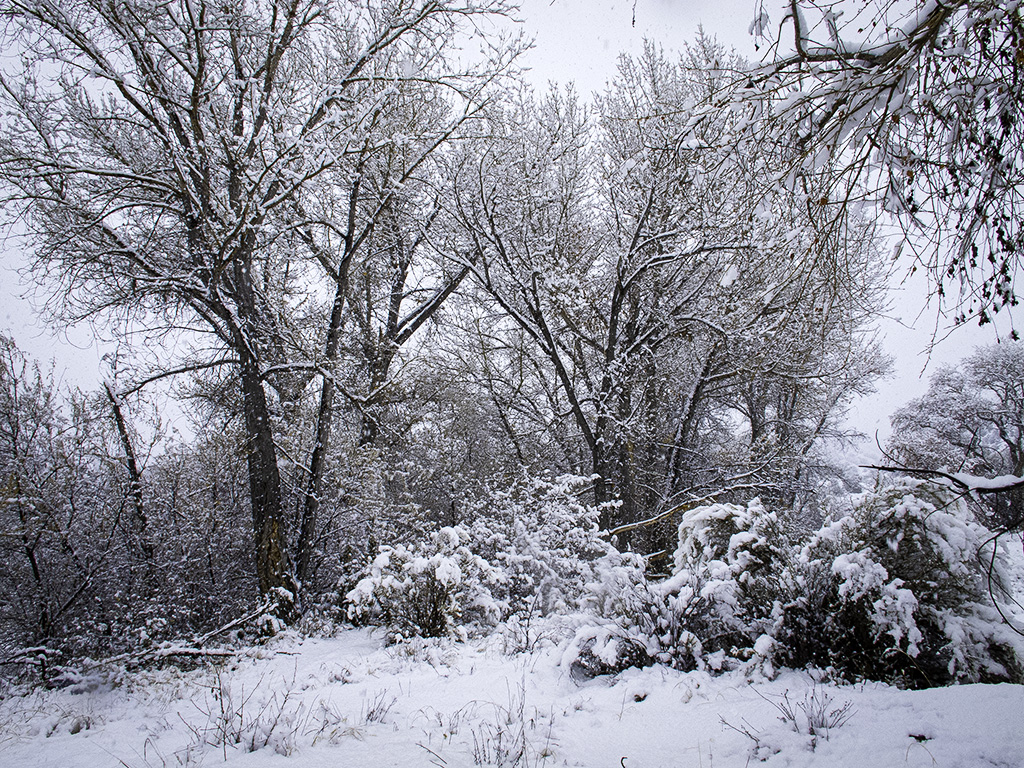 Postal Address
Embudo Valley Press
P.O. Box 538
Dixon, NM 87527

Email